I couldn't help but make the joke that we should have left one of us behind in case of disaster. Pretty much all of TIE could have been wiped out in one fell swoop. Austin, Adrianna, Nick, Bill, and I had dinner (with others) last night here in Indianapolis: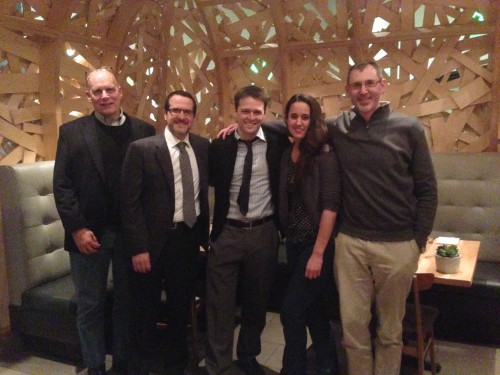 Afterwards, my friend Beth caught us in a more natural pose, as we immediately sent the pic to Twitter. She called it "isolated togetherness":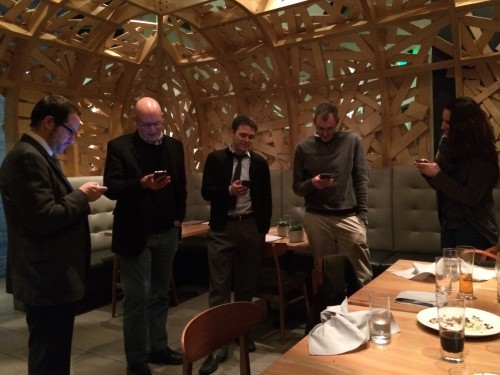 Our CHSR Symposium continues today. Watch the livestream here. I'll be announcing talks on Twitter.