Look at this photograph (yes, photograph) carefully.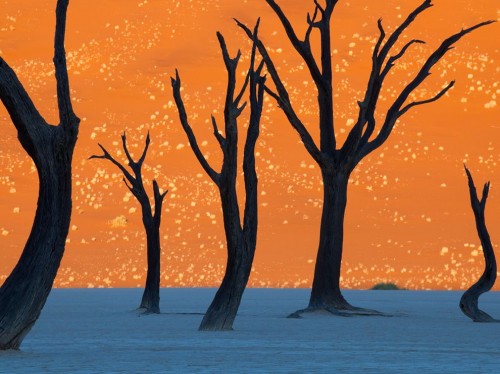 It isn't a painting says Brian Barrett.
What you're looking at isn't a painting. It's not a Photoshop job or an artist's rendering. It's a photograph, taken by National Geographic's Frans Lanting, that captures the camel thorn trees of Namib-Naukluft Park at the most perfect moment imaginable.

Click the image to biggie size for the full effect. That orange backdrop? That's a dune reflecting Namibia's rising sun. And while the trees themselves look like etchings of a dream, they're a very real part of one of the country's largest national parks. It's beautiful, it's serene, it's surreal. And it's still almost impossible to believe that the only paintbrush used was nature's.
More here.