UPDATE: Miss the debate? You can watch the whole thing here.
I imagine that for many TIE readers, Jonathan Cohn and Avik Roy need no introduction. I had a hand in coordinating this debate between the two of them—unmoderated, per their request—at the Gerald R. Ford School of Public Policy. It starts at 2:30 (EST) this afternoon.
If you're in Ann Arbor, I encourage you to attend—and say hi at the reception afterward! If not, the debate will be streamed live on the event page. There will be a Q&A session at the end and some of the questions will be culled from Twitter; you can tweet yours using the hashtag #policytalks.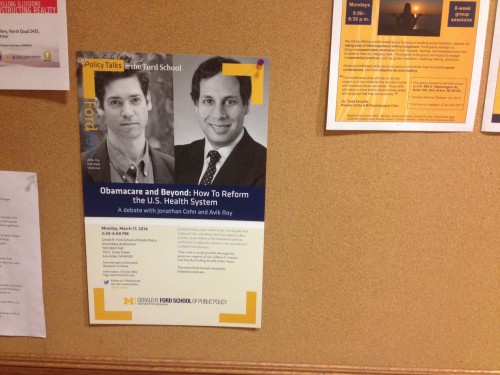 Adrianna (@onceuponA)