Two interesting signs from the Boston encampment last week: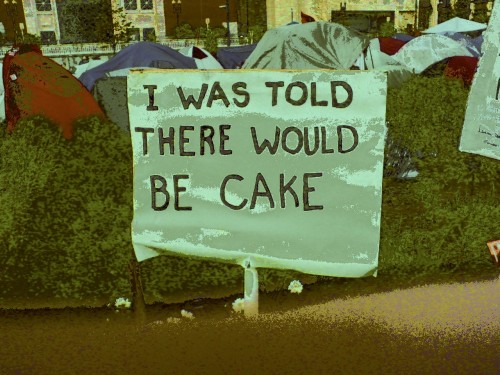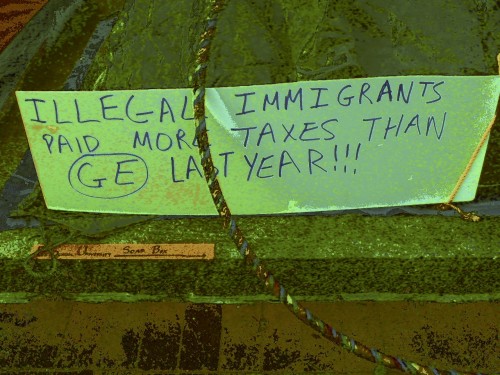 On the second sign, some fact checking by one of my clever BU Law students:
Professor,

Fact check-  The Immigration Policy Center did a study that estimated that illegal immigrants paid $11.2 billion in taxes- $1.2 billion in personal income, $1.6 billion in property and $8.4 billion in sales tax.

On the flip side, GE paid no federal income tax- it actually got a tax credit back, due to operating at a loss in the US (the profits it made were from overseas): CNN.

I think it's an interesting issue, but one editorial pointed out that GE's figures were based on income tax, to the exclusion of sales tax and property tax (and probably other taxes, like environmental).  It's hard to make a blanket claim that a Fortune 500 company just didn't pay taxes.  The IRS is interested in collecting its due (see the millions of tax cases out there) and probably audits big companies like this, especially in a year when they don't pay taxes.
h/t to Courtney on the fact check