According to Breakaway Policy Strategies, who analyzed 196 silver-level plans in selected exchanges:
Average Integrated [Medical + Drug Expenses] Deductible Level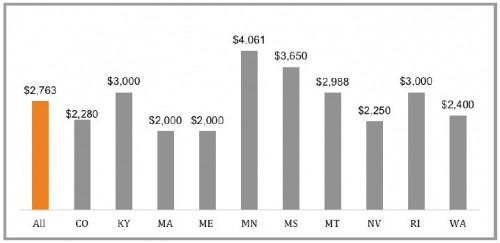 Low, Average, and High Deductible Levels for Second-Lowest Cost Silver Plans
Even a silver plan can have a deductible well above $4,000. Is that too low? By how much?