Chapter 2 of David Goldhill's Catastrophic Care: How American Health Care Killed My Father–and How We Can Fix It is about the outrageously large and growing amount we spend on health care in the U.S. One quote:
[T]he Centers for Medicare and Medicaid Services (CMS) estimates health costs growing at 2 percent more than our gross domestic product, which means 5 percent.
If we're talking total cost, this is true. In a new Kaiser Family Foundation issue brief, Chapin White (PDF) conveys this graphically, along side the per capita growth rate and contrasting it with other growth rates. The first chart below is projected for 2014-2023. The second is historical (2004-2013).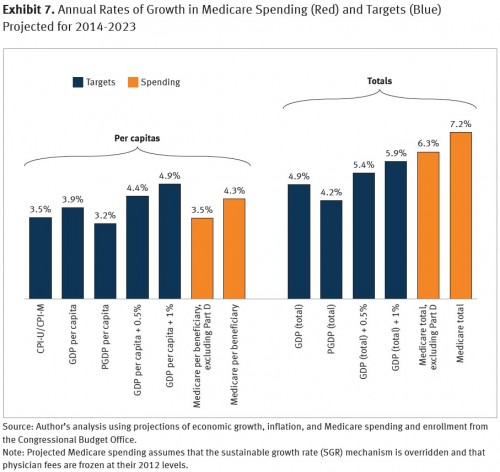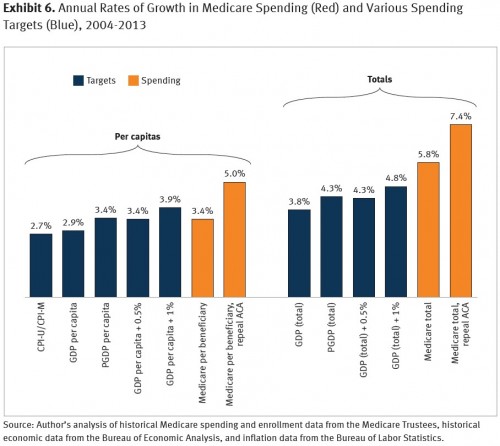 My only other comment about Chapter 2 is that it was short (hooray!). All posts about the book are tagged with Catastrophic Care.