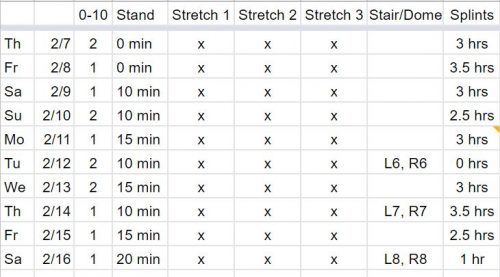 And what does one do over this duration? As with other soft-tissue injuries, addressing plantar fasciitis usually includes a mix of reducing and replacing injuriously repetitive body mechanics (which I had already done), calming inflammation or repairing tissue micro tears, and increasing flexibility and strength.
To choose an approach, I listened to my doctor's advice. I also searched online and talked to friends who'd had the condition. And I consulted medical research to see if what was recommended had any validity. Finally, I targeted and stuck with treatments I felt I could fit into my life, always knowing that if they didn't work, I could make a bigger change later. For example, though some studies support it, I did not pursue acupuncture because of the time involved in going to appointments.
There are several noninvasive or home-based remedies for planar fasciitis. Among the most common are orthotics, night splints (which hold your foot flexed to stretch the plantar fascia and Achilles' tendon) and physical therapy (or at-home stretching/strengthening).