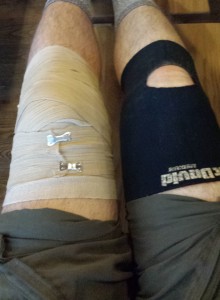 Our four days of hiking in the White Mountains was spectacular, though it kicked my butt. Actually, it was my knees that felt kicked. For the first time in my life, they revolted, refusing to take the downhills pain free. It started on day one, and by the end of the third day, I could only manage about one mile per hour on rocky downhills. Each step felt like a hammer blow to the knee.
Still, I made it through with the help of some route changes, bandages, poles, technique adjustment, grimacing, and cursing. It wasn't the challenge I anticipated, but I was tested. Nevertheless, I ended the hike happy and pain free, having missed a few summits, but none on the days with decent views.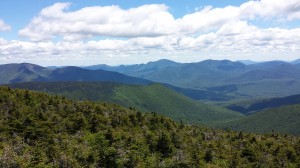 The smartest move of the week was my wife's brilliant idea to bring our bikes to Montreal, which we visited after hiking. We rode many miles daily (no knee pain), seeing far more of the city than we would have otherwise. The network of dedicated (and often median-separated) bike lanes is vast.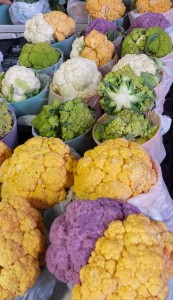 An additional benefit of lots of biking is we burned more calories and, so, could eat a lot more. Everyone told us Montreal has a lot of great food. They were right. Our best meals were at Laurie Raphael (h/t Marie Ventrone) and Robin des Bois (which my wife found in a guide book), though the Chinese tea house in Old Montreal was also delightful. St. Viateur Bagels (h/t Tyler Cowen) was also good. The bagels were slightly more like dense, soft pretzels than are New York style bagels.
Old Montreal and other parts close to center city were fun enough, but our favorite destinations were further out: the botanical gardens, St. Helen's Island, Parc Jean-Drapeau on Notre Dame Island, Mt. Royal Park, and Jean-Talon Market.
Rufus Wainwright was the highlight of the acts we saw at the Jazz Festival.
I've got some catching up to do so blogging, tweeting, and email will be slow for another day or so.