Just a few weeks ago, a friend called me on the phone and asked if I wanted to go on a fly fishing trip in Alaska. Apparently, there was a cencellation in a long-planned vacation, and I was being offered the opportunity to fill a spot. Although my initial instinct was concern that I couldn't rearrange my schedule on such short notice, my wife pretty much told me I had to go (she's awesome). And so last week I took off for a week to Iliamna, Alaska.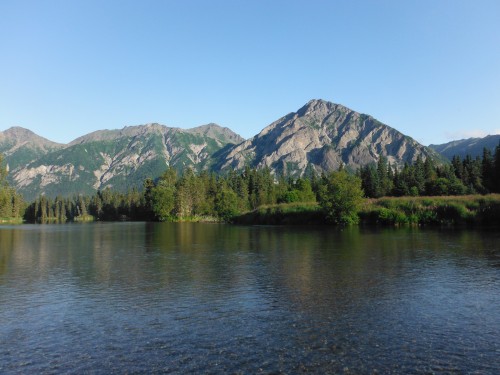 I'm not even sure what I expected. I've been to almost every state in the nation but Alaska. It wan't even on my to-do list. I could not have been a bigger fool.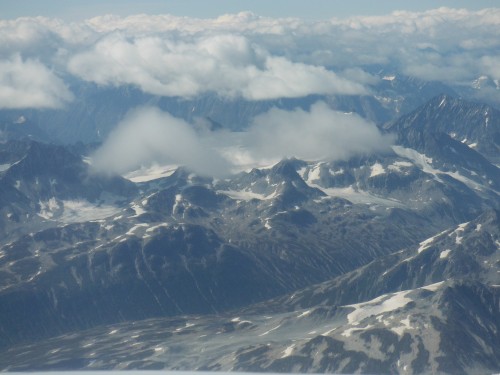 Alaska is simply unreal. On the one hour plane ride back home from Iliamna to Anchorage, I saw a pod of whales and an active volcano: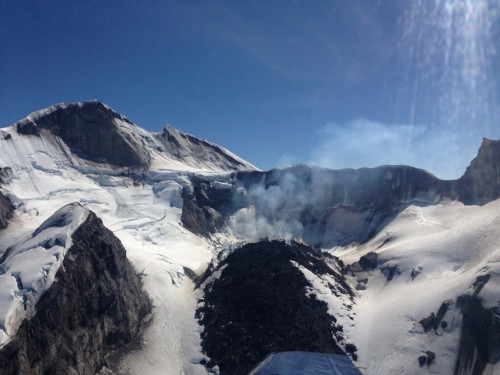 I saw eagles and bears, literally yards away.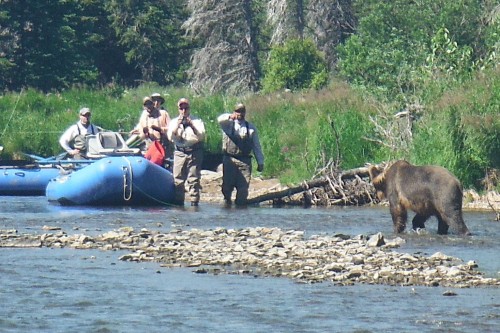 And I caught fish, standing in a river, using nothing more than a rod, reel, hook, and some feathers and string. What's more, I ate that fish just hours later on the side of the river.
This was, simply, one of the best experiences of my life. Words can't describe the Alaskan wildlife. Mountains rise right out the ground to tremendous heights. Permafrost is full of wildflowers. It's not that difficult to get completely away from civilization, to spend time where no machines have ever been. It's spectacular.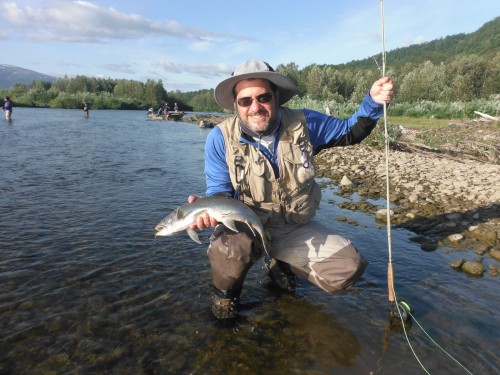 I'm not the most outdoorsy kind of guy. But I'd go on this vacation again in a heartbeat. I need to start saving, right now, so that someday I can take my kids to do this. It was that awe-inspiring. Alaska, if I've ever maligned you, or spoke of you negatively in any way, I apologize. Profusely.