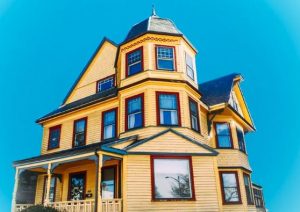 For obvious reasons, this is not a site at which we advertise just any organization or project. However, I figure something I'm intimately involved in and to which I've contributed considerable effort is fair game (plus, this is where I blog).
So, I want to tell you about something I'm very excited about.
Over the last 18 months or so, I, my wife, and many friends and members of our community have devoted countless hours to bring Follow Your Art Community Studios into being. It's a 501(c)3 organization dedicated to building creative community in Melrose, MA and beyond.
FYACS is a place where people of all ages, abilities, and interests can create (a picture, story, song, or whatever their creative passion inspires) and celebrate all manner of art (listen to a concert, talk with a local writer, watch improv, etc.). Its philosophy is to encourage creative risks to try new things in a relaxing, accepting environment with responsive, informed facilitators.
You can help! We have just launched The Big Yellow House fundraising campaign to transform the the 1889 Victorian at 647 Main Street in Melrose, MA into a home for FYACS that is fully accessible to and usable by all. It's going to need a ramp. It's going to need an accessible bathroom, among other renovations. Contributions to this campaign will be doubled by Melrose Bank.
Please visit the Patronicity page for more information and to donate. This is clearly a personal appeal. I would appreciate your help and, if you live near or visit Melrose, I encourage you to come by, take a class, or see an event. Watch the FYACS website for schedules and developments.