The CDC just published a comprehensive threat assessment on antibiotic resistance. The topline results will be sure to grab headlines: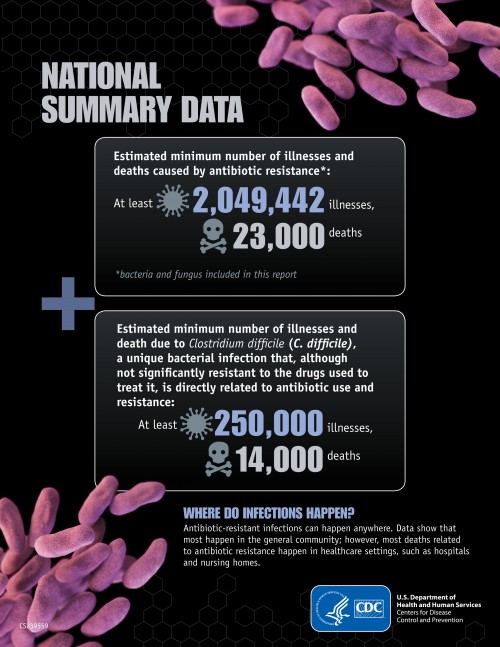 Three pathogens make the top-tier "urgent threat" list:
Clostridium difficile 
Carbapenem-resistant Enterobacteriaceae (CRE)
Drug-resistant Neisseria gonorrhoeae 
MRSA didn't make the "urgent threat" list for two reasons:
(1) the number of cases has declined as hospitals have implemented more effective infection control measures (at the urging of CMS and others).  This is good news, demonstrating that reimbursement levers can help improve safety in US hospitals; and
(2) attracted to the MRSA market, a number of companies have brought antibiotics to the market to fill the gap. This is also good news, as it shows the market working (at least in this instance) in antibiotic R&D. I wish we could say the same for CRE and Neisseria gonorrhoeae. As for Clostridium difficile, the ICAAC conference in Denver last week saw multiple presentations on fecal transplantation, with remarkable early results.
Disclosure:  I serve on the CDC's Antimicrobial Resistance Working Group
@koutterson