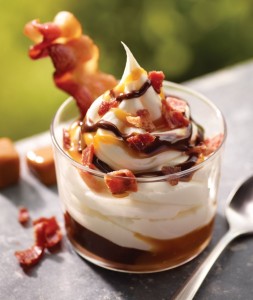 Fun facts:
Denny's and Jack in the Box beat BK to this market, as they already offer bacon + ice cream products
510 calories, 18 grams of fat and 61 grams of sugar
BK tested this product in Nashville first (loosen the buckle on the Bible Belt). Based on the sales there, BK is now "rolling it out" nationwide.
Time for a Pigovian tax on fast food?
@koutterson