Earlier this week, David States and I argued that the U.S. should lead the developed nations in a program to immunize the entire human population. The Washington Post reported that President Biden is expected to call for a global vaccine summit conference.
David and I wrote that we should do this because it would save many lives. Perhaps this is all that needs to be said. We also argued that the U.S. stood to benefit if we could substantially reduce the number of global covid cases. This would reduce U.S. coronavirus exposure and slow the rate of evolution of new coronavirus variants. The economic cost to the U.S. of a more severe pandemic could easily be greater than the cost of making and distributing the vaccine. If so, the global vaccination effort would pay for itself.
There is, however, another moral argument for global vaccination, this one tied to 9/11 and the ensuing global war on terror. Since 9/11, the U.S. has engaged in 20 years of warfare in countries across the world.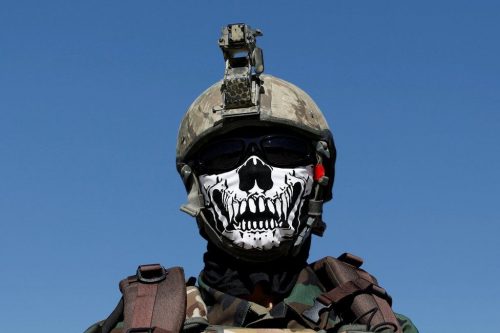 The consequences of that war have been catastrophic. According to the Watson Institute at Brown University,
At least 801,000 people have been killed by direct war violence in Iraq, Afghanistan, Syria, Yemen, and Pakistan… The U.S. post-9/11 wars have forcibly displaced at least 38 million people in and from Afghanistan, Iraq, Pakistan, Yemen, Somalia, the Philippines, Libya, and Syria. This number exceeds the total displaced by every war since 1900, except World War II.
Of course, much of that violence was committed by al-Qaeda, ISIS, or the Syrian government. Some of the civil wars that have followed 9/11 might have happened anyway. Nevertheless, Americans failed to limit their 9/11 response to the specific individuals who carried out the attacks. This was a principal cause of the ensuing death and displacements.
So now, the U.S. is known not only for baseball and democracy but also for drone strikes and torture. If we led an effort to vaccinate the world, it would be one of the largest humanitarian actions in history. We should do this to set an example and balance the effects of the global war on terror.
---