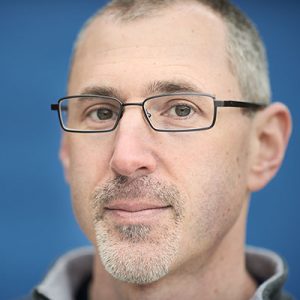 Austin is a health economist, professor, and researcher, as well as the creator and co-Editor-in-Chief of The Incidental Economist. 
He has an educational background in physics and engineering. After receiving his PhD in statistical and applied mathematics he spent four years at a research and consulting firm conducting policy evaluations for federal health agencies.
Austin is the Associate Director of the Partnered Evidence-based Policy Resource Center (PEPReC) at the Boston VA Healthcare System, U.S. Department of Veterans Affairs. He is also a Professor with the Department of Health Law, Policy and Management at Boston University's School of Public Health. In addition, he is a Principal Research Scientist with the Department of Health Policy and Management at the Harvard T.H. Chan School of Public Health.
Austin is Editor-in-Chief of Health Services Research and serves on the editorial board of The American Journal of Managed Care and as a member of the New England Comparative Effectiveness Public Advisory Council. He has been, but is not currently, a regular contributor to the JAMA Health Forum and The New York Times.
Austin has authored over 100 peer-reviewed, scholarly publications, many relevant to health care financing, economics, and policy. His peer-reviewed papers have appeared in the New England Journal of Medicine, Journal of the American Medical Association, Milbank Quarterly, Health Care Financing Review, Health Affairs, Health Economics, Health Services Research, International Journal of Health Care Finance and Economics, Journal of Health Politics, Policy and Law, among other journals.
You are welcome to follow Austin on Twitter. You can also email him, though he is unable to personally respond to every email.
For speaking inquiries, contact the Leigh Bureau.
---
(The views expressed in this author's posts are their own and do not necessarily reflect the positions of the Department of Veterans Affairs, Boston University, Harvard University, or any other organizations with which he is affiliated.)